That's what you get for taking Punjabi instead of Spanish with me just to chase a girl.
Accurate transcript of the bar scene in Nelson v Murdock
Foggy: I'm with you, for better or worse.
Matt: Haha, sounds like we're getting married haha
Matt: haha like how funny would it be if we actually did that haha
Matt: haha it would be hilarious if we like decided to spend the rest of our lives together haha
Matt: haha it would be so funny if we just kissed right now or whatever and you let me spend eternity treasuring you or something haha
Foggy: I love our little jokes!
Matt: *laughs* *sobbing internally*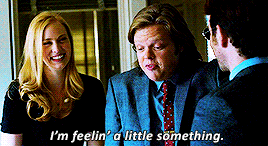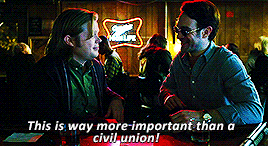 I brought you a change of clothes.